Our Clubs Philosophy
Our goal is to bring together people who enjoy Antique Motorcycles over 35 years of age. Which encompasses all motorcycles whether they are American made, European or of Japanese descent. We delegate no preferences to any one manufacture or style of motorcycle.
The exchange of knowledge, ideas and skills is essential in teaching ourselves and others how to maintain and restore these machines. The camaraderie that ensues from this builds strong friendships and community involvement. This keeps the machines on the road and in the public's eye. Not laying to waste in a landfill, junk yard or barn! It helps keep motorcycling History Alive!
Which brings up another Big Point! There is no requirement that you own an antique motorcycle, or own a motorcycle at all. We just require that you have a real enthusiastic interest in motorcycling, with a large emphasis on the old classic antique models.
Membership is open to all persons that have a sincere interest and enjoyment of Antique Motorcycles and the Social Culture that surrounds them. We strive to Find, Restore and Preserve what is left of these antiques that still exist. Members should have a willingness to pass along their knowledge, skills and passion to other members and non-members alike.
Presently as you read this article the new foundation and framework for our new General Store is being constructed. Currently our buyers are searching for products and items that will help you maintain, restore and dress that machine to bring a sparkle to your eye and the attention of others. We do have a few items for sale at present, which is helping with the building fund. So please browse around!
Well as you can see from our signage, the classifieds are still in the planning stages at this time. As well as many more features that are embedded with in some of the menus on this site. We presently have a very small construction crew.
What we hope to provide here is a Sales & Wanted section for motorcycles, parts, accessories, literature and memorabilia pertaining to machines built between 1900 & 1999. Members would be provided with free ad space and a small monthly fee for the public at large.
Learn More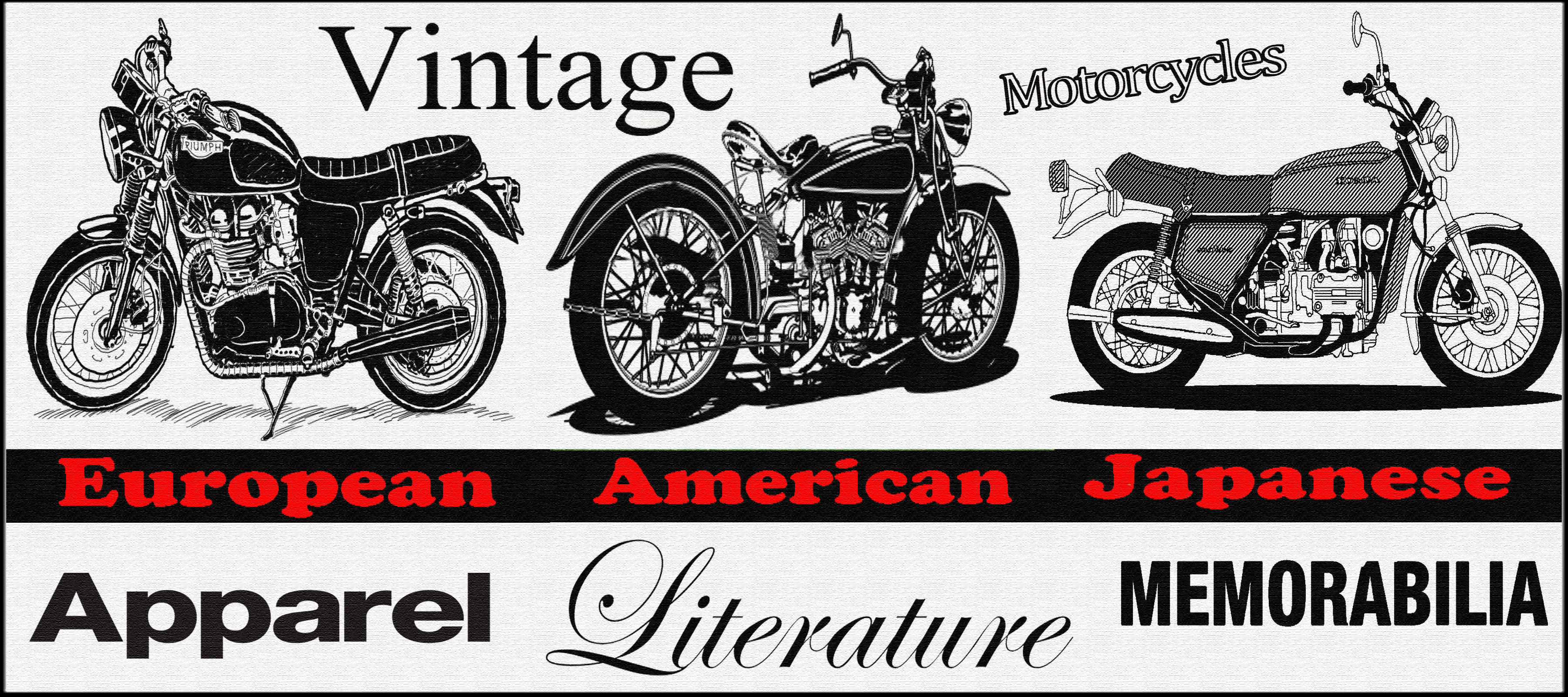 Our New Website!!!

Certain Sections are Being Constructed Still.
Membership…
Let's get you over to the membership page so you can Join this great group of people!